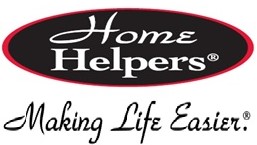 Caregiver
CareSmart Solutions Inc.

Petersburg, Altoona, Bedford, Clearfield, Cambria, Blair, Central PA | Pennsylvania
Overview
What do you want to be when you grow up?? Many of us are now answering that question in our head. I'm sure its way different than what any of us would have imagined... SO what about… Working for a company that can transform your life!!! Having a team of dedicated listeners and people who are available to you 24/7 if help is needed!!! Sounds ok right??  What if I were to say to you that this Job can make a permanent impact on your life.. why You ask?? Because CareSmart Solutions INC. is not just a home care agency It is a lifestyle and a passion!!
BOTH FULL TIME AND PART TIME POSITIONS!
Starting Salary from $10.05/hour to $15.00/hour
NEW SIGN ON BONUS up to $1000.00 for full time and $500 for part time positions! Terms and conditions apply.
We are looking for individuals with great minds and the ability to listen and then speak.
CareSmart Solutions Inc. offers different options for full & part time careers, with great benefits that include: Flexible schedule (set the times YOU work), Travel Reimbursement, Employee Discounts, Paid Time Off (PTO), Life Insurance, Group Medical Benefits, Accident policies, Company Matching 401(k) Savings Plan, Wellness programs, PAID Training and education, certification programs, Cell Phone Plan Discounts, and more. Transportation and valid PA driver's license or ID required. Qualified candidates will also submit to background and drug screenings.
As a caregiver you would help our clients live their best life in the comfort of their own home!
Responsibilities:
Address clients' needs
Assist with Activities of daily living (bathing, dressing. Eating, using the bathroom)
Companionship, Light housekeeping, and Medication reminders
Maintain a safe environment
Qualifications:
Must be 18 years old, with a GED or high school diploma
Able to pass a background check requirements
Upbeat, professional attitude preferred
Respectful and Reliable necessary
To Apply Please follow the link Below!
https://hh57964.clearcareonline.com/quick-apply/
Job Types: Full-time, Part-time
Salary: $10.05 to $15.00/hour
Don't wait for a job to find you call 814-317-5080 ask to speak to Ann or Izora
EEOC
Qualifications and Skills:
caregiver

home care

care aide

PCA

HHA

homemaker

companion