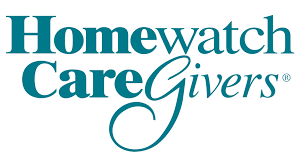 Experienced CareGiver
Homewatch CareGivers of Lakewood

Lakewood, Golden, Denver, Morrison, Evergreen, Littleton, Arvada | Colorado
Overview
WE NEED YOU!  Are you ready to make an impact in someone's life?  Are you compassionate, dedicated and driven?  In home care may be the place for you.  Come work for a franchise that has been in business for over 40 years.  A local company founded in Boulder, we set the gold standard and offer unique services.
Making in-depth connected relationships within the home care environment is the greatest reward for becoming an in-home caregiver. We are looking for caregivers to join our growing team and help to bring our unique care philosophy to life. Homewatch CareGivers of Lakewood offers you flexible hours, incentive programs, career advancement, paid mileage, and training unequaled in our industry. Whether you are currently working in this field or are ready to rejoin the workforce after taking time off for your own family, this is an incredible opportunity to feel great about your job and the impact it has on others. Use our new Care+ smart phone app to keep track of your work schedule, shift responsibilities, communicate with the office and family and much more.
We are looking for caregivers, ready to provide quality in-home care, but also to develop an enriching meaningful relationship with our clients. Our clients often require assistance with activities of daily living, but also require assistance staying connected with the outside world through social activities, appointments, and errands; your role as a caregiver helps them to live life to their fullest. Our Care+ smart phone app keeps track of our client care plans, changes in ADL status and outcomes. This position allows for a full scope of interaction with the client in their home including assistance with their activities of daily living, maintaining their home environment, and keeping them engaged with the outside world.
Benefits:
* Flexible hours, full-time and part-time work available
* Use our new Care+ App to track your work schedule, see caregiving responsibilities for each shift, help with family communication, and more.
* Competitive pay!!
* Advancement opportunity to team leadership positions.
* Online Training programs include 12 hours of paid annual coursework.
* On-going CEU's available to maintain certification eligibility.
* Referral bonuses provided for exceptional caregiver recruits.
* Paid holidays and vacation time accrual
*401K retirement plan
*Profit Sharing with ALL employees
Requirements:
* Must be able to provide verification of any certifications held.
* Experience as a caregiver in a home care setting or skilled facility
* Must pass national and multi-jurisdictional background checks and Department of Motor Vehicle checks
* Must be able to meet quality standards of care during shifts and follow standard procedures for engaging with the rest of the care team.
* Must possess a valid driver's license and automobile insurance.
Qualifications and Skills:
Caregiver

CNA

Personal Care Worker

in-home caregiver