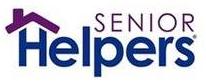 Caregiver
Senior Helpers

Pleasanton , Walnut Creek , Moraga , Oakland , San Ramon , Fremont , Alameda | California
Job SKills
Registered or willing to register as a Home Health Aide with California DSS.
Overview
Great people deserve a great place to work and Senior Helpers is hiring Caregivers in Contra Costa and Alameda Counties! Need to get paid fast? With our payroll system you can get paid after completing each shift. Senior Helpers is proud to be the only national in-home care provider to receive certification as a Great Place to Work. Our employees are treated with respect in an inclusive environment, enjoy employee pride and camaraderie, and recognize that the work they do makes a real difference for our clients. As a Caregiver with Senior Helpers you will: Experience a personally rewarding work environment - it is more than just a job * Work one-on-one with your clients in order to build relationships * Receive specialized training from Senior Helpers * Competitive pay * Enjoy flexible work hours to align with your lifestyle and schedule * Receive paid sick leave * Participate in our 401k savings plan * Access to 24 hour on-call support Our employees are: * Caring and compassionate * Enjoy helping others and making a difference * Individuals interested in personal and professional growth * Dependable Senior Helpers is the nation's premier provider of in-home senior services ranging from specialized care for those with diseases, such as dementia, Alzheimer's and Parkinson's, to personal and companion care to help individuals looking for a little assistance with daily activities. Requirements: * Willing to register with the State as a Home Care Aide * Pass a criminal background check * Get a TB test * Be vaccinated and boosted for Covid * Complete training requirements * Have reliable transportation
Qualifications and Skills:
Registered or willing to register as a Home Health Aide with California DSS.