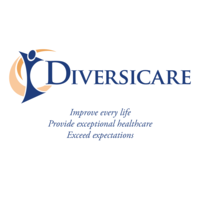 LPN or RN
Diversicare

Bessemer | Alabama
Overview
Are you a LPN or RN that is passionate about caregiving? Would you like to work with the best team in the world? If so, Diversicare invites you to apply.

We build on trust, respect, customer focus, compassion, diplomacy, appreciation and strong communication skills to shape the culture in our workplace. Diversicare team members play a critical role in fostering an environment of Service Excellence, which we extend to all those we are privileged to serve.
If you wish to make a difference in the lives of our patients and residents, APPLY NOW!
Full Time Benefits include:
Medical/Dental/Vision

Excellent 401k plan

Tuition Reimbursement

Vacation, Holiday, and Sick Time

Long and Short Term Disability

Employee Assistance Program

Life Insurance

Referral Bonuses

DiversICARE - employee hardship fund

Pay advancement program - OnShift Wallet
Diversicare provides post-acute care services to patients and residents at 61 skilled nursing and long-term care centers in eight states, primarily in the Southeast, Midwest and Southwest United States. Together, with our team of dedicated healthcare professionals, we leverage our diverse strengths to provide each patient and resident with healthcare serves that best meet their needs.
It is Diversicare's Mission to "Improve every life we touch by providing exceptional healthcare and exceeding expectations."
Responsibilities:
Receives report on patient/resident status from previous shift, evaluates and ensures resources in place to meet needs

Makes physical rounds in assigned area of oversight assessing quality of care, intervening with provision of care and interacting with care givers and patients/residents

Provides direct care in line with the responsibilities of a nurse, assessing conditions, communicating with attending physicians/practitioners and carrying out nursing functions according to the needs of the patients

Assists in establishing a plan of care for patients based on their unique needs and in line with physician orders

Is a member of the Interdisciplinary Care Team

Accurately documents patient/resident condition including assessments, communication and care provided

Supervises nurses and/or other providers of care in carrying out their responsibility (medication pass, nursing care, documentation, treatments, supervision)

Evaluates performance of nurses, nursing assistants and trained medication aides; coaches and disciplines as needed.

Assesses and monitors to verify patient/residents' needs are met and policies and procedures are followed.

May respond and coordinates actions in emergency situations

Other duties as assigned by Director of Nursing

Assists with the Continuous Quality Improvement initiatives

Ensures safe work practices are followed

Provides empathetic communication to families, patient/residents regarding change of condition and in response to care concerns, ensures resident rights are respected
Qualifications:
Current license by the State Board of Nursing as a RN or LPN

Ability to plan, supervise and coordinates services.
Diversicare is committed to being an equal opportunity employer. Diversicare does not discriminate in employment opportunities or practices on the basis of race, color, religion, sex (including gender identity), national origin, age, or disability, sexual orientation, citizenship, marital status, veteran status, genetic information, or any other characteristic protected by law.
Qualifications and Skills:
RN; Registered Nurse

Nurse

LPN