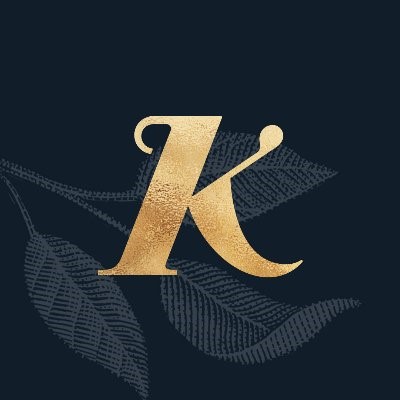 Certified Nursing Assistant / CNA **$1000 Sign On Bonus!**
Koelsch Communities

Longview | Washington
Overview
Bring your compassion and positive energy to enrich lives as a CNA (Certified Nursing Assistant) with Koelsch Communities!
Not certified? That's ok! Join our team, and we will pay for your CNA school and WA State certification exam!
HIRING IMMEDIATELY!

$1000 Sign on Bonus for already Certified Nursing Assistants!

Full-time NOC Position
Full-time Evening Position
Part-time Evening Position

As a Caregiver, you are responsible for making our residents feel at home by providing quality care to our beloved residents. You will be assisting residents with their daily lives while creating meaningful relationships. If you desire a fulfilling career while making a difference in many lives, this position may be perfect for you!

If you are interested in joining a team that is passionate about serving residents, we'd love to hear from you. We encourage you to apply today!

BENEFITS
CNA Schooling/Certification Program Available!!

Health and Dental Insurance

Employer HSA Contributions

Employee Assistance Program

Bonus Opportunities

Paid Vacation, Sick Leave, and Holidays

Work/Life Balance, consistent/flexible schedules

Opportunity for growth within the organization

Achievement Awards

Length of Service Bonuses: up to $2,000 progressively paid out over tenure

Signature company jacket and plaque awarded every 5 years of service
CNA RESPONSIBILITIES
Engage residents in meaningful conversation, socialization, and activity while providing personal care assistance.

Assist residents with activities of daily living, including bathing, dressing, grooming, toileting, eating, transferring, and mobility.

Responds to all resident needs and/or requests for care promptly, and provide or obtain assistance with care as necessary.

Keep environment safe and clean for residents.

Observe and uphold resident rights at all times.

Observe residents for changes in physical, emotional, mental, or behavioral condition, unusual symptoms, accidents, injuries, or unusual occurrences, and report promptly to a licensed nurse.

Perform other duties as assigned.
CNA QUALIFICATIONS
Current Certified Nursing Assistant (CNA) in Washington State.

Must possess a current CPR/First Aid certificate and update as needed.

Must be drug free and submit to drug screening upon hire and routinely.

Must be able to pass a criminal background check upon hire and as required by state regulations.
COVID-19 RESPONSE: CONTROL AND PREVENTION


Our Staff and resident vaccinations exceed CDC study percentages.

Completed over 100 COVID-19 vaccine clinics to date, giving nearly 5,000 COVID-19 vaccines.

Screening of EVERY person who enters a community for temperature, symptoms, travel history, and known exposure.

Frequent and routine aerosol misting of viral disinfectant in the community.

Installation of air purifiers throughout the community.

Installation of ultraviolet sanitation stations at the entrance of many communities.

Routine infection control training for staff and essential visitors.

An increase of both food and PPE stock.

Working with local and state health departments.

Continuously evaluating conditions and making improvements to our COVID-19 prevention and response.
ABOUT KOESLCH COMMUNITIES

We are third generation, family owned, and operated. Koelsch Communities operates nearly 40 communities in eight states, with multiple new communities in development. Koelsch has led the Senior Living industry for over 60 years, delivering world-class customer service, home craftsmanship, and unprecedented amenities. Koelsch Communities strives to provide a positive, rewarding, and enjoyable environment to all of its employees and residents. After all, the common purpose at Koelsch Communities is: To create happiness by providing the finest living experiences anywhere.

Koelsch Communities is an equal opportunity employer and these protections extend to all management practices and decisions, including recruitment and hiring, appraisal systems, promotions/demotions, training, and any other career development programs. All qualified applicants will receive consideration for employment without regard to race, color, religion, sex, sexual orientation, gender identity, national origin, protected veteran status, disability status (physical or mental), family medical history, genetic information, political affiliation or any other non-merit-based factors.
Qualifications and Skills:
Caregiver

Senior Caregiver

Senior Care

Resident Care

Resident Aide

Senior Living

Senior Housing

assisted living

memory care

hiring immediately