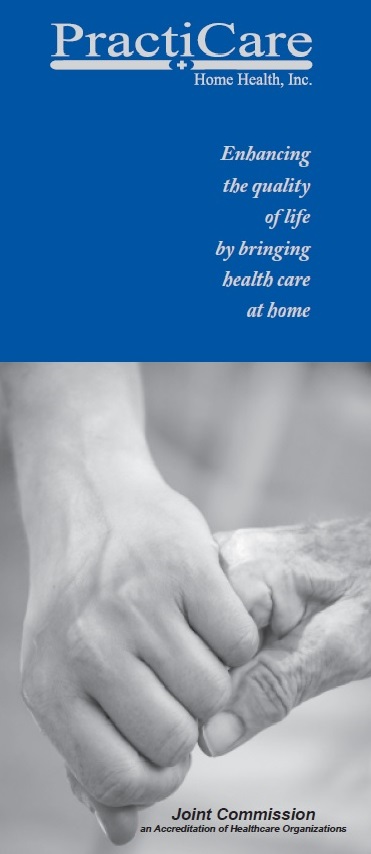 Visiting Nurse
PractiCare Home Health, Inc.

Arcadia | California
Overview
Job description
Home Health Registered Nurses provide patient care in routine and stable nursing situations. RNs are responsible for observing, planning, implementing, and evaluating all assigned patient care in collaboration with other disciplines and in accordance with the physician plan of care. RNs are responsible for adhering to all policies, procedures and standards of nursing practice.
Candidate Duties Include:
*Completing an initial home health assessment of patient and family to determine home care
needs. Providing a complete physical assessment and history of current and previous illness.
*Conducting home visits as assigned, assessing the patient's condition, progress toward goals, providing patient care, teaching and other skilled interventions as ordered.
*Regularly re-evaluating patient nursing needs, as part of nursing visit.
*Initiating appropriate preventive and rehabilitative nursing procedures. Administering medications. and treatments as prescribed by the physician.
*Providing health care instructions to the patient as appropriate per assessment and plan of care.
*Identifying discharge planning needs during nursing visits. Communicating needs to team as part of the care plan development; assists in implementing prior to discharge of the patient.
*Assuring proper maintenance of clinical records in compliance with local, state and federal laws
Qualifications
Graduate of an accredited school of nursing with at least one year of clinical experience (at least one year experience in an acute medical/surgical unit is preferred but not necessary); prefer experience within a home health agency with knowledge of an EMR system; have valid California RN license in good standing and Driver's License.
To apply please send your resume.
Job Type: Part-time
Pay: $25.00 - $70.00 per hour
Qualifications and Skills:
RN

LVN

Registered Nurse

licensed vocational nurse

Home Health Nurse