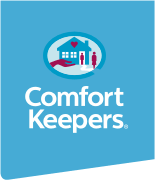 Certified Caregivers Needed
Comfort Keepers

Spokane | Washington
Overview
Immediately Hiring Certified Caregivers - Home Care Aides, PCA's and CNA's with current Certification.
Up to $19 per hour (DOE, Certifications & Availability)
We are staffing for all shifts, Weekday, Weekend, and Overnight. Join the Comfort Keepers Team and make a difference in the lives of others..
What's in it for the Caregiver:
Competitive Pay – Up to $19 Per Hour (DOE, Certifications & Availability)
Flexibility – Flexible start dates with regularly available hours and the ability to work near your home
Reimbursement – Compensation for client related transportation
Aflac Limited benefits at a group rate
Dental and Vision Plans are also available
Continued Training – Fostering growth and development through a variety of training opportunities
Friendly Environment – 24-hour support available with a fun team-centric atmosphere
Companionship & Friendship – Creation of lasting relationships with seniors and their loved ones
Caregiver Job Responsibilities:
Provide non-medical care to seniors in their own homes
Assist seniors with personal care such as bathing, grooming, and hygiene
Encourage seniors to try new things and stay active (within reason)
Ensure seniors are eating a balanced diet and taking their prescribed medications
Collaborate with seniors and their families to determine a personalized care plan
Establish and maintain open communication and loyal relationships with seniors, family members, and co-workers
Strive to create a positive atmosphere built on trust and respect
Caregiver Job Qualifications:
PCA, HCA or CNA license (Required)
HCA certification: Requires willingness to commit to training and certification within 200 days of hire.
Valid Driver's License, Automobile Insurance, and reliable vehicle
Minimum high school diploma or GED required
Excellent business and personal references.
Genuinely concerned about helping people.
High moral standards of honesty and integrity.
Open availability strongly preferred
Submit to Criminal Background Investigation, Motor Vehicle Driving Record
Submit to Pre-Employment Drug Screening
Vacination not required by Preferred
Comfort Keepers Home Care of Spokane, WA provides Caregivers for Spokane, the Spokane Valley, Liberty Lake, Cheney, Colbert, Chattaroy, and the surrounding areas of North Eastern Washington.
Qualifications and Skills:
Certified HCA

Certified PCA

Certified CNA