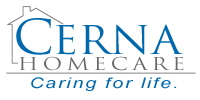 CAREGIVER NEEDED FOR SHORT SHIFTS!
Cerna Healthcare

Anaheim , LAGUNA NIGUEL , COSTA MESA , WESTMINSTER , RANCHO SANTA MARGARITA , IRVINE , SANTA ANA , SAN CLEMENTE , Fullerton | California
Job SKills
HCA (Health Care Aid) Required
Overview
Cerna Home Care is looking for a Caregiver to work short shifts in the Orange County area. Several short shifts are available on weekends and week days. Immediately hiring!
**HCA (HEALTH CARE AID) REQUIRED***
APPLY WITH CERNA ON THE LINK BELOW
https://cerna.clearcareonline.com/apply/
Caregivers provide supervision, feeding and dressing for clients who by reason of their advanced age, physical disability, or mental deficiency need supervision. The Aid performs assistance with daily living, companionship activities, meal preparation, and other such tasks that allow the clients to remain independent in their homes. These activities include bathing, dressing, feeding, exercising, personal hygiene, grooming, transferring, ambulating, positioning, toileting and incontinence care, assisting with medication that the clients administer, meal planning and preparation, clients' laundry, transportation, correspondence, making telephone calls, shopping for personal care or groceries, and light housekeeping of areas that are directly occupied by the clients.
Qualifications
Strong communication skills

High school graduate or G.E.D. certificate preferred.

Must have a compassion for caring for the elderly

Must have a sympathetic attitude toward the care of the sick, and the ability to deal effectively with the demands of the job.
Job Duties
Adheres to Company policies and procedures

Performs work under the supervision of the Staffing Coordinator/Operations Manager

Prepares meals and snacks for client according to client/family and supervisor's instructions. Provides companionship for the client including accompanying client on walks, trips to social/recreational activities, assistance with hobbies, etc.

Completes necessary logs (ADL)'s
Benefits
Paid Training

Flexible schedule

Employee Referral Bonus

Medical Benefits offered for Full time employee

Competitive pay
Office Location: Irvine, CA,USA, Irvine, CA 92612
Qualifications and Skills:
HCA (Health Care Aid) Required

Legal to work in the U.S.

Covid-19 Vaccinated

Dementia experience