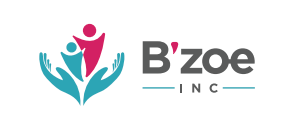 Hiring Private Caregiver (HCA-CNA)
B'zoe Inc

seattle | Washington
Overview
Job Description
We are looking for a competent Caregiver to care for our clients in a professional and compassionate manner. It's an often demanding job as you will have to be available for most of the day and week. But, it can also be very satisfying and rewarding, since people who are ill, injured, disabled or elderly are thankful for high-quality assistance. The ideal candidate will be patient and friendly with excellent communication skills. You should be able to follow instructions and perform a variety of tasks to help clients.
If you're interested, call or text me at (206 207 7099) Use the link below to quickly start your application process. We look forward to hearing from you soon!
ONLINE APPLICATION PROCESS.
https://app.smartsheet.com/b/form/70addb761d484a338f7e17db7fb59b4c
Responsibilities
Help clients take prescribed medication
Assist clients with ambulation and mobility around the house or outside (doctor's appointments, walks etc.)
Assist clients with personal care and hygiene
Help clients with physical therapy exercises
Plan and prepare meals with assistance from the clients (when they are able)
Do the client's shopping or accompany them when they shop
Perform light housekeeping duties that clients can't complete on their own
Be a pleasant and supportive companion
Report any unusual incidents
Act quickly and responsibly in cases of emergency
Skills
Proven experience as a caregiver
Excellent knowledge of emergency response and first aid (CPR)
Knowledge of housekeeping activities and cooking with attention to dietary constraints
Willingness to adhere to health and safety standards
Respectful and compassionate
Good time management skills
Outstanding communication and interpersonal skills
Strong ethics
Physical endurance
HCA/CNA License
Job Types: Full-time, Contract, Per diem, Temporary
Salary: $20.- $23./per hour D.O.E.
5 hours; 1 time per week (flexible on days)
Benefits:
Health insurance
Paid time off
Medical specialties:
Physical setting:
Long term care
Nursing home
Standard shift:
Weekly schedule:
Monday to Friday
Weekend availability
Experience:
Caregiving: 1 year (Preferred)
License/Certification:
HCA- CNA Certification (Required)
Qualifications and Skills:
CNA Certification

HCA Certification

Driver License

Food Handlers

CPR

Covid Card